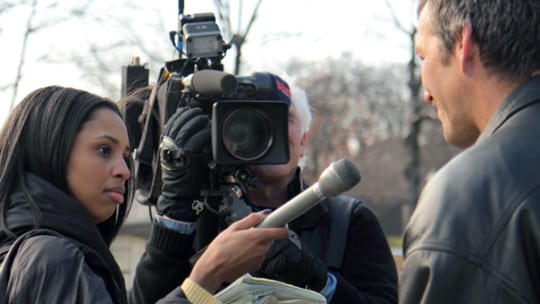 Last year on this site I 'taught' a three-part course whose subject matter was How to Get a Tuition-Free Crash Course in Media Relations By Paying Attention To The Political Scene.
Just when I'd thought politicos covered every important PR lesson during 2017, along comes 2018 with a plethora of teachable moments.
This year I've decided to write two columns, one now and one toward the end of the year
Thus, Part One
Here they are, including general truisms from the political world that also apply to the communicator's job outside politics:
Remember what Nicolo Machiavelli wrote in The Prince: "The promise given was a necessity of the past: the word broken is a necessity of the present." In modern parlance this can be translated roughly as: Lies told to journalists during a PR crisis are not a crime, but doing so might curtail your career.
The print media will discover facts most damaging to an organization during a PR crisis.
Outside the political world, where you most likely work, beat reporters scan the trades for story ideas. Trade pubs tend to have more original reporting than what political shows on TV provide.
No one believes politicians, brand spokespeople or executives when they say, "I didn't know," even if they really didn't know, which probably isn't very often.
Similar to the above, when politicians misstate facts consistently or a company does so during a PR crisis, journalists no longer take statements they make at face value.
During a political or industry PR crisis, the truth often is denied until legal authorities or journalists uncover the facts.
Innocent people will be sacrificed in an attempt to save top management during a PR crisis. (Remember H.R. works for the company, not you.)
TV reporters often use weasel phrases like, "We have just learned" or "We have confirmed" to give the impression they have new, original material obtained via reporting, as opposed to piggybacking onto print publications' reports. (As news junkies know, when a TV journalist uses the word exclusive it does not conform to the dictionary definition of the word. It's what I call "parasitic journalism.")
TV newscasts' Breaking News banners mostly mean the commercial has ended.
Avoid taking TV pundits' comments seriously. (You don't have to go back any further than the 2016 election to see how little they say is correct.)
Be very careful whom you trust and share confidences with. (Moms and pops excluded.) When one's hide is at stake, loyalty tends to vanish.
In the race to be first, some news organizations are making mistakes. PR pros should always bring the mistakes to the attention of the offending news outlet. If it is a minor error do not ask for a print or on-camera correction; however, if the error is substantial, request one.
When responding to media questions avoid complete denials and half-truths. And do your best to try to avoid insulting the integrity of reporters when they ask a question you don't like. This is a perfect formula for losing creditability with reporters.
Watching Raj Shah, the White House's deputy press secretary, handle tough media questions should be required viewing for young PR pros. He answers questions in a dignified, calm manner without insulting questioners' integrity while defending the president's actions.
Proper timing of major hard-news announcements is necessary to achieve maximum coverage from major media. This is PR 101 material, yet the Democrats failed this course when they issued a rebuttal of the GOP House Intelligence Committee report (clearing the Trump administration of collusion with Russia during the 2016 election) so close to the students' March 14 National School Walkout, protesting gun violence. Instead of becoming the major story, the report was dwarfed by media coverage of the walkout. Delaying the report rebuttal for days would have provided more than one week of top-flight coverage.
Some leaders tend to say nice things about people before they are terminated.  PR pros sometimes take praise from management too seriously. They should remember, words are cheap. What counts more than the words are the numbers in your paycheck.
For those with little interest in the political scene, pay attention to how the National Football League responds to its cheerleaders' accusations and requests. If the NFL's PR responses are similar to those it made during the early stages of the concussion issue, there will be a lot of not-to-do lessons on display.
During a political or industry PR crisis don't expect loyalty from higher-ups even though you have always provided excellent work. For example, for years people lauded former FBI director Robert Mueller for his honesty. These same people attacked him when he became special counsel. If you crave loyalty, bring your dog to the office.
 Arthur Solomon is a former journalist and SVP/senior counselor at Burson-Marsteller. A frequent contributor to PR publications, he was on the Seoul Peace Prize nominating committee. He can be reached at: arthursolomon4pr@juno.com