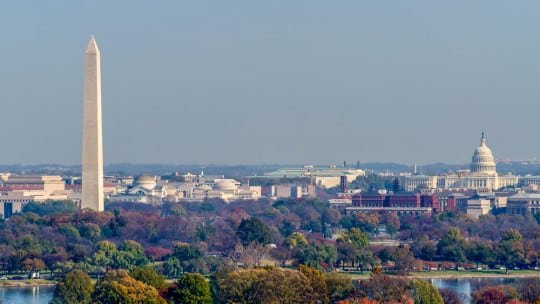 On July 14 on this web site I authored a post detailing how PR practitioners can obtain a tuition-free master course in media relations by paying attention to the political scene.
Since then politicians' actions have provided an addendum to that post. Here they are:
In a PR crisis situation, have the executive's attorney clear all statements and tweets before distributing to reporters.
In a PR crisis situation, make certain that any third parties that you might use to defend your client, no matter how prominent they are, have a completely unblemished record.
The higher up in the pecking order that an executive with a PR crisis is, the deeper investigative reporters will dig.
Before booking executives for media interviews, review previous stories or comments made on TV programs. Review those with the executive to be certain he/she doesn't make contradictory statements, unless the situation has changed.
Never exaggerate an executive or brand's accomplishments. Journalists are sure to check your statements.
Always advise executives to avoid making promises that they don't intend to, or can't, carry out.
Don't book executives on TV news shows that will be broadcast later. They can be edited to your disadvantage. This falls under defensive PR.
If reporters trail your executive and shout questions, instruct the executive not to answer them.
Talking tough to journalists will not get them to change their reporting.
Trying to get ahead of a story is a PR tactic that doesn't work. As a former reporter and editor I never thought it worked, even though many crisis specialists still advocate doing so.
Another recommended PR tactic that hasn't worked since the advent of the 24-hour news cycle is releasing bad news late Friday or right before a holiday. It will fail to reduce major coverage, even though many crisis specialists still advocate doing so and apparently so does the White House communications team. At best, it will stint coverage for a news cycle or two. Want proof? Research news that was released late Friday and then Google the coverage it received.
Never speak negatively about others when talking to a reporter.
Never use crude language when speaking to a reporter.
Never assume that just because you or an executive tells a reporter "It's off the record" it really is off the record, unless there is a clear understanding. Even then, it's best to never say anything that you don't want to see in print or hear on TV.
Another mistake is to attack a reporter's or news outlet's integrity. Not only will the reporter or news organization fight back, but it is likely the confrontation will be rehashed on the political cable TV shows for days.
Avoid releasing information in a drip-by-drip fashion. It makes for a string of stories.
Always be aware that if an executive is in legal trouble, you, the PR rep, might be questioned by reporters or legally deposed. Never, ever, mislead or lie to protect your executive or brand. It could put you in legal jeopardy. Also, as is evident by the White House communication's shuffle, falling on your sword to defend your chief does not guarantee that your job is secure. Remember Niccolo Machiavelli's quote from The Prince: "The promise given was a necessity of the past: the word broken is a necessity of the present."
The 2016-17 political scene has provided multiple tuition-free master courses in PR crises media relations. More lessons are likely to emerge.
Arthur Solomon is a former journalist and was SVP/senior counselor at Burson-Marsteller. A frequent contributor to PR publications, he was on the Seoul Peace Prize nominating committee. He can be reached at: arthursolomon4pr@juno.com