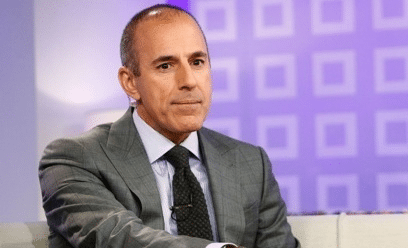 In the weeks since allegations about Harvey Weinstein's years of sexual harassment and sexual assault of women broke in the media, many of the more than 30 well-known men in the same boat have been quickly fired or forced out of their jobs. This is the new response to sexual harassment during this period of time. PR must go along with it, but there are changes coming to crisis PR.
It is good for society to air these sexual harassment allegations and fix the underlying issues. Doing so is turning crisis PR on its head, however. When crisis PR experts are hired, they normally are in it for the long haul or at least a short assignment. In the cases of Charlie Rose of PBS, CBS and Bloomberg, NBC's Matt Lauer and Garrison Keillor of Minnesota Public Radio, they were fired almost right after allegations were made public–quicker than you can say, «I need crisis PR.»
There was barely enough time for a crisis team to be hired and get off the ground.
I have first-hand experience. Someone approached me about becoming part of the crisis PR team for one of the men on the list since Weinstein was ousted. The potential client dropped off the radar before his team could even hire a crisis PR group; more famous men in the crosshairs of sexual harassment allegations knocked him off the front page.
When it came to Charlie Rose, I knew one of his former producers, so I reached out to him as soon as I heard about the allegations and Rose's initial suspension by CBS. Before I could figure out a way to craft a crisis PR approach, Rose was fired.
Rose went on Twitter with a statement; then a TV crew ambushed him on the street and he gave a truly bad and unfocused response to a question. He needed and may still need crisis PR.
NBC Today Show co-anchor Lauer, the latest to be fired for sexual harassment, was let go about 24 hours after allegations against him surfaced. He made no comment Wednesday after NBC announced his firing, but this morning he issued a statement apologizing for his behavior.
All of this begs the question: how does crisis PR handle this? If the client already is fired by the time you are hired, and the person's career and reputation are kaput, what's left for you as the crisis PR person to salvage?
At the start of the allegations against Weinstein in October, the traditional crisis PR model still seemed to apply. Weinstein hired high-powered Sitrick & Co. for his crisis PR–perhaps because he was the first man in this new sexual harassment wave but also possibly because he had corporate and personal issues to deal with as well as allegations against him in New York, California and overseas.
Since Weinstein, of the more than 30 men also facing similar allegations, most have been in entertainment or media. Who's next to be fired? Will it be men on Wall Street, in Silicon Valley or government? Will their targets be women, or will men be targets, as in the allegations against Kevin Spacey?
On the government side, there have been allegations against Republicans such as President Trump and Judge Roy Moore, as well as Democrats Sen. Al Franken and Rep. John Conyers. Will they be forced out? So far, politics seems to have been immune from the trend of nearly immediate firings.
No matter how you look at it, today marks a new look for crisis PR. What does a crisis PR person do now? Give up the initial crisis fight and only help a client with long-term reputation repair?
Or do we, as PR people, talk to executives and talent beforehand about all the skeletons in their closet? You always need to be ready for that next crisis.
Andrew Blum is a PR consultant, media trainer and principal of AJB Communications. Follow him: @ajbcomms