As PR pros, we always are looking for ways to make new media contacts, build relationships and ultimately land a great piece of coverage. While relationships are often built through email, nothing beats one-on-one face time with reporters. Unfortunately, in-person meetings with key journalists are often hard to come by. But now, there is one company making it easier to get your products and brand in front of journalists: enter Pepcom.
Pepcom Inc. is an event company created "by journalists for journalists" that puts «the world's most influential media in front of the world's most innovative companies—with a healthy dash of good fun" according to its website. Translation: Pepcom puts on a sweet party; brands pay to attend and demo their products, and journalists, analysts and bloggers attend for free in the hopes of finding their next innovative product to cover. Many of its events have a "focus" (digital, holiday, etc.), and often follow on the tails of international conferences like Mobile World Conference (MWC) and the Consumer Electronics Show (CES).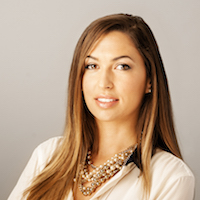 I attended my first Pepcom event recently—the "Holiday Spectacular! West" in San Francisco—to demo my company's products and learned a lot from the process. Below I will share some insight: From atmosphere to cost to getting the most bang for your buck, hopefully this info will help you conquer your fear of the unknown.
The scene: Imagine an evening reception with abundant good food and an open bar, mixed with an expo-style setup of brands throughout the venue; journalists enjoy the food and drinks (for the most part), while brands anxiously wait at their table for journalists to approach.
The cost to attend: On the low end, you can expect to fork over about $5,000 for a 4-foot table, which gets two of your company reps in the door. The higher end is about $8,000; that includes entry for 4 reps, plus an 8-foot table. At some events there are higher options with added bonuses that can cost up to about $11,000.
Connecting with media: In advance, the organizers provide a list of journalists that will be in attendance, but only after you sign up. (You can, however, request the previous year's list before signing up to get an idea of who attends.) Once you are officially on board, the organizers give you an opportunity to indicate who from the provided media list you would like to meet, so in theory, the organizers can send those you request to speak with over to your table. This is a critical piece, since in a room of 100–200 journalists, it is unlikely you will be able to track down the ones you want to speak with…especially if you are glued to your table. In my case, they sent about three of the 10 over. And the ones that did come by were smaller bloggers—not the tier-one media I had also requested. (Post-event they do send the list of media with contact info so you can follow up.)
The logistics. Obviously, you will have to get your products, display materials, etc. to the event venue, and get it back. Good thing Pepcom makes this extremely easy with materials for shipping, easy drop off, etc. If you need Wi-Fi or monitors, etc. you will pay about $500 extra for that. They do have at-your-service IT pros and event coordinators on call to help with setup or address any technical issues you might have. Also, you are able to provide a media kit in advance that they distribute on a USB to reporters. Whether or not those journalists actually use them is likely never to be known. Lastly, they provide a meal or snacks while you are setting up.
Helpful tips and things to know before you go:
Get out from behind your table: While many PR/brand representatives were fastened to their tables, if you can step away and mingle in the crowd, do. Often you will find journalists chatting it up at the bar or over the food table, which is potentially a great way to make an introduction. While the Pepcom organizers try to send journalists to your table, the reality is many won't make it. If you can have one person demoing at the table and one person mingling in the crowd, you are likely to make more contacts, or personally escort the journalist to your table if they seem interested.
Beware of pay-for-play bloggers. Pepcom claims they only allow "professionally accredited journalists and industry analysts" into the event; however, I am not sure exactly how they vet them. About 50% of the "journalists" I followed up with after the event sent me a form email back about how they would blog about my product for a cost. While you may get more tier-one media attending in a place like New York, you will still likely encounter some "media" appearing to have genuine intentions but ultimately trying to sell you. Take the notes above and get out and mingle to connect with reputable pubs.
The more visually appealing your brand, the better. Not all brands can show off mini flying drones or walking Internet-connected robot dogs. But that is who you might be competing with, since many of these shows are tech-product focused. Make sure your setup showcases your product in the best light possible, and that you have strong visuals. There are some pubs actually shooting video and doing interviews at the event, and this can help capture some on-site coverage.
Bottom line: For brands with cool consumer gadgets that are innovative and unique this is certainly a great place to be. After all, inclusion in a "holiday gift guide" or "cool tech" round-up may make the coverage well worth the $5,000–$10,000. For brands not so confident about the «bang» of their product, the networking and relationship-building might justify the cost.
Check out upcoming Pepcom events here.
Anna Keeve is senior public relations specialist at ESET North America. anna.keeve@eset.com. Twitter: @annakeeve