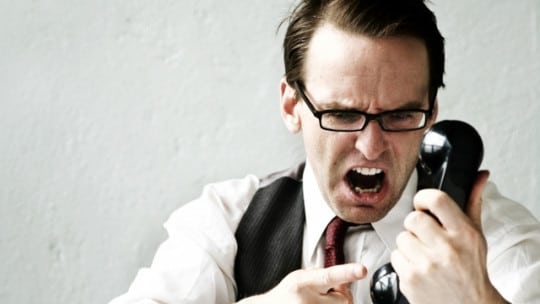 Customer service often falls below a public relations department's interest, but the impact of a poor service department can be acutely felt. I was recently reminded of the significance of this connection and the connection to corporate reputations during my own accident turned crisis.
Earlier this year I had an energy audit done on my home. An audit makes a lot of sense for many homeowners. It's often partially offset by your local energy company, and advises homeowners on home improvements to lower energy bills. The audit began without incident. My technician explained the process and acknowledged she had a fellow employee with her, whom she would be training. About an hour into the audit, while they were examining my attic, a huge crash was heard coming from my foyer. Pieces of ceiling and insulation were floating down to the floor beneath.
My first thought was for the technicians themselves and their well-being. The training technician came downstairs, assured me her partner was OK and then apologized for the incident, while emphasizing that the company would pay for any repairs. I told her I was glad the team was okay and the ceiling would get fixed.
The ceiling was repaired within a week, after I contacted a local handyman. This all should've been routine—an accident, a repair and nothing more. Accidents happen every day. I'd like to think most customers are understanding; after all, it wasn't intentional.
However, here's the real issue and what leads me to the reminder of the importance of our connection to customer service: A month after the repair, I continued to receive emails and phone calls from my repairman, pleading I intercede to get him paid. It appears those who assured me there would be no issues in paying for the incident neglected to tell accounting to OK payment, or they were dragging their feet.
Exasperated, I reached out to the CEO of the company via social media, hoping my broader, public appeal would result in action. I'm pleased to report I eventually did receive a response, but not until more than a month had passed.
Certainly this is a small-scale issue, but it is also a stark reminder that when something happens to a customer, specific actions must be in place to protect the reputation of the company. As their customer I was left to guess whether the company was incompetent or venal. The chance of this being an innocent oversight went by the wayside after my second call and direct tweets to the CEO.
How can we ensure this type of reputational damage does not occur? As communications professionals, we must make sure the connection between PR and the customer service department is solid, guaranteeing that when the rare but potentially inflammatory incident occurs, all possible reputational ramifications are addressed. This doesn't mean we are responsible for addressing all customer complaints, but when a complaint is raised that might result in public reputational damage, communications should be part of the collaborative team effort to address it. Furthermore, the customer service department must follow up with the customer when the resolution is not immediately full and complete. Leaving a customer to address residual issues increases the chances that your reputation will take an unnecessary hit.
Jessica Nielsen is a communications consultant, an adjunct professor in PR and corporate communications at Georgetown University, and held previous leadership positions at Lockheed Martin, Dell Services and more.