One of the first lessons you learn in tech PR is to avoid making announcements that conflict with major news events. If a company is: a) similar to yours, b) more popular and/or c) named Google, Facebook or Twitter, you won't get coverage.
PR folks will tell you that Apple is the worst. Avoid Apple news like a family reunion, cheap sushi and yes, like the plague. Don't make an announcement during an Apple event, the saying goes. As you likely know since it's been written about extensively, Apple is set to unveil the latest iteration of its iPhone today in San Francisco.
But what if you could use Apple's star power to your advantage? PR people do it all the time. Another company's news is your chance to earn coverage as a thought leader. Here are three ways to do it and a tip to remember:
Offer Something New: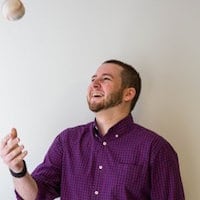 After a powerhouse like Apple unveils a product, operating system or service, millions of people try to digest the news. Experts and insiders offer commentary, which shapes public opinion. You can join in.
To seize this opportunity, avoid beating the same dead horse. "This new iOS looks fantastic. People will definitely want to download it." Wow, mind-blowing. While you might agree with the majority opinion, you have to present commentary differently.
Mixpanel, a mobile analytics startup and former client, regularly inserts itself into Apple news. It tracks how quickly people install the new operating systems. While everyone is saying "Ooh, pretty," Mixpanel publishes download rates and interprets what they mean.
For instance, in June 2015 Apple introduced iOS 8.4 and debuted Apple Music, the company's first streaming service. Mixpanel discussed how Apple was creating a Spotify killer. iOS tracking isn't sexy, but that angle generated close to 50 news articles.
Be Contrarian: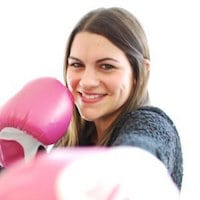 When news breaks, you don't have to take a neutral stance or agree with the majority opinion. In some cases you might alienate customers or take flak for going rogue. Still, when you can take a well-defended yet divergent viewpoint, you will stand out from other commentators.
Here's an example: in February 2016, Starbucks announced a dramatic change to its loyalty program. Instead of awarding one star per visit, Starbucks decided to reward customers based on how many dollars they spent. Most commentators bashed the new program. FiveStars, a client, told reporters the new loyalty program would benefit good customers and generate more revenue for the coffee giant. The person who spent $10 on a latte and scone used to earn one point, no different from the customer who paid $1.50 for a tall coffee. Now heavier spenders would earn a proportionate award, which would incentivize them to spend more.
Be a Fortune Teller:
When a big company makes moves, you can predict what happens next. For example, Facebook's acquisition of Oculus in 2014 sparked massive amounts of speculation about the future of virtual reality (VR).
Brian Shuster, a former client, had been running a virtual social network for years. This gave him credibility to talk about the trajectory of VR and add context to the Oculus deal. He became one of the first to link the future of VR with adult entertainment.
It's Not About You:
When a major company makes a big announcement, should you hide in a cave? No. Just remember, this isn't about you and your company. Offering commentary on another company's news, good or bad, is not the time to wax poetically about your product. Be different, contrarian or visionary. Help people make sense of the news.
Stacy Silver and Jake Katz are creative strategists at SSPR Public Relations Agency. Follow them on Twitter: @stacesilver, @NotStFarmJake