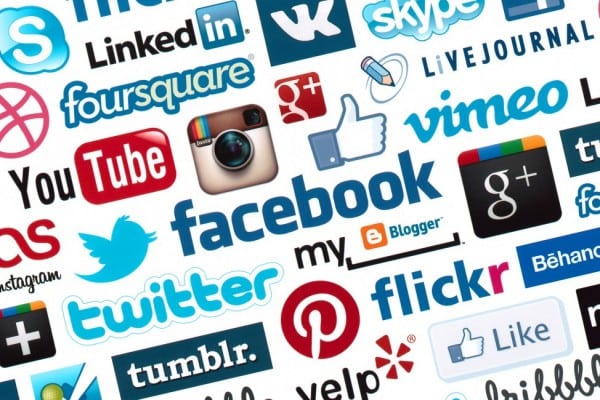 It's no longer news that social media is a huge marketing opportunity.
With U.S. consumers spending up to 5 hours daily on mobile devices, 25% of that time on social networks (Facebook earns the greatest share), social media usage patterns are a clear call for marketers to do a better job reaching their audiences where they're already spending time.
Despite its growing popularity, social media alone is not enough. That's because shoppers are more than their mobile Facebook or Twitter profiles. Marketers must incorporate information about their target audiences from other sources. One is search engine marketing (SEM), which offers consumer insights that enable marketers to create more data-driven, research-backed campaigns.
To get started, here are steps brands should take to ensure a successful blend of marketing strategies:
Persona building is second nature for most marketers, but it takes on a new level of sophistication with social media added. For example, Facebook alone has 2 billion monthly users, which opens brands to new audiences and a wealth of information about them.
Making use of these insights starts with building out data-driven audience personas. As brands aggregate data from SEM and social media, they can better understand where audiences spend time on mobile devices, and what they're looking for once there. For example, a marketer can lay the foundation for a persona with extensive keyword research via Google Adwords. Then, the marketer can turn to Facebook Audience Insights to layer on more detailed demographic information. Combined, these data sources create a robust audience persona to guide content and ad strategies.
While there's no magic number for personas, brands should have as many personas as is fully representative of the spectrum of consumers they work with. This creates a scale within which marketers can develop campaigns. Brands also should revisit audiences at least annually, or as new internal or industry updates dictate. Social media users constantly provide new demographic and psychographic information for marketers to incorporate.
The convergence of SEM and social media puts marketers in a unique position to nail down the ongoing struggle of attribution.
By combining SEM and social media strategies with paid search and their social campaigns, marketers can turn to a number of tools to begin tracking attribution, and therefore proving the ROI of their department. For example, via Google Analytics, marketers can track how their paid efforts are performing across social networks, down to the individual user level.
The key to measurement is setting up the right metrics. Establishing metrics that define success allows different systems to work together, but a brand's needs should guide which metrics are used. Social-media minded brands, for instance, should prioritize mobile-optimized landing pages and will want to feature an engagement metric to see how well messages are resonating with audiences. The intended call to action (CTA) from an ad can determine the tools required to track attribution, too. For example, if your intended CTA is for visitors to your web site to request more information, you can easily monitor that activity.
To overcome the division between paid and organic efforts, brands must make a concerted effort to sync the teams responsible for them. A collaborative environment creates opportunities for team members to share insights and weigh in on campaign direction and intent. For example, a member of the marketing team may have valuable keyword information that influences how social media managers post online, by network.
Removing communication barriers and working toward a more inclusive company culture encourages such exchanges, helping marketers develop data-driven work. From sales to marketing, every person who touches the customer lifecycle can offer new insights into how to develop better-performing campaigns.
Savvy marketers have found success merging their SEM and social media strategies. With more users turning to Google and signing up for social networks daily, the longer brands wait, the more complicated the process becomes. But beyond avoiding a headache, marketers should treat cross-channel needs as an opportunity – a chance to connect with customers.
Nancy Lim Rothman is marketing director at CallRail