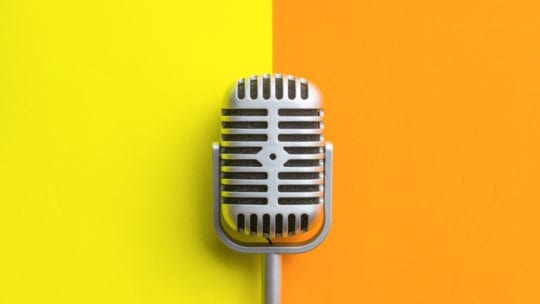 In what has been termed the attention economy, communicators and marketers are challenged to navigate an excess of content across social media and streaming platforms to not only reach target audiences, but to earn their interest.
In the early 2000s, podcasts were the new kids on the entertainment block, offering an appealing alternative touchpoint for marketers to reach consumers. Since then, nationwide listenership has grown considerably and predictions for more growth abound.
But with the presence of other mediums like video and social media, real estate in front of consumers is increasingly limited – and companies are responding with their finances front of mind. Buzzfeed recently cut its podcast programming to focus on video, joining a number of media companies such as Mic, Attn: and Vox Media that have moved toward video in an attempt to diversify their revenue streams.
Despite industry misgivings, positive listener responsiveness and favorable ad performance have asserted podcasts as an opportunity for brand communicators and marketers that is worth its weight in sound bites.
Podcast Audiences Listen
Capturing the attention of an audience is a test for content on any platform, and this is particularly the case for video, where 73% of consumers decide in fewer than 30 seconds if they will watch to the end of the video, and 43% decide in 15 seconds or fewer, according to Socially Sorted. This leaves a small window of opportunity for ads to impress viewers.
The natural assumption is fickle audiences must be intolerant of ads on any platform. Surprisingly, Business Insider Intelligence states listeners pay more attention to ads on podcasts versus ads in other formats, with 55% claiming to either "always" or "sometimes" pay attention, versus 45% for radio ads and 44% for TV.
Baked-in Influencers Boost Sentiment
Podcasts often feature at least one host. For the few communicators and marketers not yet exhausted from hearing the term influencer marketing, it's worth noting many of today's most successful podcasts rose to fame with the help of host personalities. Even in 2016, a MuseFind study found that 92% of buyers trust an influencer more than they do an advertisement, per Forbes.
Often the podcast host reads the ads (known as a "host-read"), which resonates well with most podcast listeners. Business Insider Intelligence says 55% of respondents indicate positive sentiment after listening to these ads.
Perhaps the greatest detractor for brands considering marketing on podcasts is the lack of measurement capabilities. Publishers using Apple's podcast analytics to see if a user listened to its podcast after downloading it are not able to track impressions, and since the cost for a podcast ad can often exceed those on other social media platforms, brands have difficulty accurately tracking ROI. As a work-around, podcasts are typically measured up by comparing number of downloads.
Should We Buy In?
The benefits outweigh the obstacles for brands marketing on podcasts, particularly considering the positive user response to podcast ads.
With the growing popularity of innovations like voice-activated devices and music streaming platforms, accessibility will be a key factor in the growth of consumption in the podcast space. And based on user behavior thus far, for brands that have something to say, podcast consumers are open to listening.
Michelle Rosinski is a client representative at Burson Cohn & Wolfe