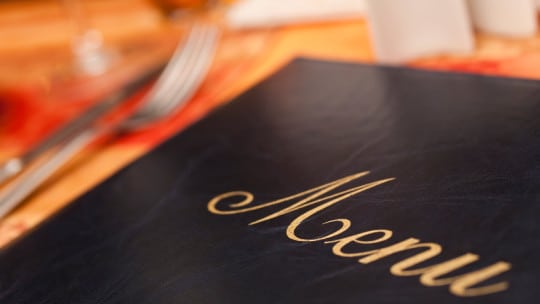 With the food and drink industry now more saturated than ever, it's critical that restaurants get their voices heard above the din if they wish to draw people into the establishment and keep them coming.
Restaurants have always benefitted from the unofficial and unmeasurable—yet wildly successful—marketing technique of word of mouth, and they continue to do so, but online. Food blogs, Instagram accounts and Twitter feeds are fast replacing friends and family as the source of recommendations and inspiration for the next meal out.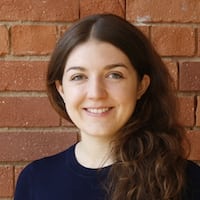 A main difference is that the traffic to these online platforms and the restaurant's website can be measured and analyzed to demonstrate just how far the message has spread, and how many people have visited a restaurant's website as a result.
The following 5 Digital PR techniques create and foster this «word of mouth 2.0» model, generating online coverage and inciting buzz across social media channels, both of which bring more visitors to the restaurant's website and through its front door.
1. Pitching a Restaurant Business: Finding Its Voice
For restaurant owners, the food they serve is their life—quite literally their bread and butter. It's therefore essential that digital marketers demonstrate an awareness of this and the ability to talk passionately about the food.
Pre-pitch research is more useful than ever here, so spend time researching the restaurant, its chef and  its current reputation, and track its activity across social media channels. What impression do you get? Would you walk through the door? Does the restaurant stand out online? This will allow you to make recommendations and form a strategy from the viewpoint of the prospective diner that you aim to attract.
An important part of pitching a restaurant is the creation of its unique «voice»: the distilled version of the restaurant's ethos and menu offering that you will use for coverage generation activity later on. Defining an individual voice, or brand story, is a central part of the strategy as it also determines the target audience and outreach method: who will be interested in reading about the restaurant's voice and how can they best be accessed?
Your pitch should also address how you will measure increased digital footfall, via Google Analytics and other tools.
2.  Influencer Relationships: Getting the Right People on Board
Once you've decided on the «voice» of the restaurant, you need to starting telling it to the right people. Bloggers and food writers have the ability to do just that. The world's most successful food blogs have around 50,000 followers of their social channels; that's a lot of potential customers.
Your approach to building a blogger outreach list will vary depending on the size, style and location of your client's restaurant.
An independent restaurant in a regional town will benefit from coverage on local food blogs and in local publications, which will raise awareness of a new menu or a new offer within the local area and bring its residents through the door. Tools such as Followerwonk can be used to locate bloggers who are based within 5, 10 or 50 miles of a restaurant.
If your client runs a nationwide chain of restaurants, your aim will be to invite on-topic bloggers into your restaurant, who appear to have a penchant for your offering; if they love burgers, the chances are that their thousands of followers will too. Use social media to track the movements of these bloggers and their current obsessions. Start up an informal conversation on Twitter or Instagram and then invite them for a visit.
This tiered approach will ensure that you're reaching the right audience of potential diners for your restaurant's aims.
3.  Press Dinners: Generate Coverage Around the Table
Although the food can and should speak for itself, providing the writer with additional information about the ingredients, cooking techniques and ethos is likely to generate a more trustworthy review that will entice readers through the door. While setting up a «table for two» is the most popular way to invite a journalist, critic or blogger into the restaurant, it is unlikely that the restaurant's owner or head chef will be able to escape the kitchen for long enough to spend time with the guests and offer this beneficial background information.
This is where larger press dinners or blogger events come into their own. By gathering a guest list of bloggers and journalists around a large table on one specific evening, you can host an event with a social, informal atmosphere and provide your client with the opportunity to tell its story and message to a captive audience firsthand.
Give your influencers everything they need to write an informed review by providing press dinner guests with menus and ingredient information. You can also create an online version of this, putting together a «press dinner toolkit» on your website that includes downloadable, hi-res images of the food to be served, ingredients lists and pre-prepared tweets for them to share if they wish. This is also an ideal opportunity to stipulate which website page the journalist should link to when writing about your restaurant, perhaps suggesting a link to a specific menu or location page, depending on what you're trying to promote.
These events are a great opportunity for social media activity. At a recent press dinner that I hosted for a client, local bloggers were asked to live-tweet their evening, photographing and commenting on the different courses they tasted, as they tasted them. While far from a traditional review, this real-time approach adds authenticity and excitement to their coverage, which entices followers to come along and see, or taste, for themselves.
4. Content Marketing: Create a Shareable Illustration of Your Restaurant
Consumers are now used to receiving information in a variety of different visual forms, with videos and infographics being just two examples. Food is perhaps the most sensory product of all, and so this multimedia approach applies especially to food journalism. Buzzfeed's well-known listicles are the perfect example.
Tap into this trend for visualisation by illustrating your restaurant's ethos in an eye-catching infographic. For example, if your restaurant prides itself on using local food, why not create a map of its local area to show exactly where the food is sourced and the people behind it?
The creation of such eye-catching content as part of a content marketing campaign aims to produce something visually appealing, interesting, entertaining and genuinely useful that is targeted at the desired audience. Hosting this content on a blog on the client's website, and then advising them to share the link to that page via their social media channels, will generate wider awareness of the specific restaurant's values and drive measurable traffic towards their website. Tip: create a thumbnail version of your graphic to post directly to social media, encouraging users to head to the website for the full version.
Here's an example of a recent piece of content that we created for one of our restaurant clients, The Ambrette. Their «The Taste of Kent« infographic demonstrated the restaurant's passion for local produce in an eye-catching manner. It received a good number of retweets from local produce organizations, bloggers and the named suppliers themselves, and was a great way to capture the attention of existing customers and potential guests alike.
5. Social Media: Offer a Sneak Peek Into the Kitchen
With Twitter, Instagram and Facebook now rivaling the esteemed printed guides as 'go-tos' for food fanatics, your client's restaurant should have a strong presence on these social media platforms through both their own activity and their interaction with influencers.
Posting statuses, tweets and photos of food, staff and activities is an opportunity for restaurants to strengthen their unique personality and entice prospective diners through the door. It's true that the most authentic and buzz-creating social media activity comes from within, and so social media is usually best managed in house, following advice and training from a social media agency, who will ensure that the strategy is tailored to a restaurant's PR aims.
So just how big is the buzz? Use the powerful, in-built analytics platforms on Twitter and Facebook to track the popularity and spread of your restaurant's online presence: measure how many potential customers have seen their latest tweet or status, and have followed or visited their website as a result.
By including these five key ingredients to your restaurant Digital PR strategy, you can add the unique voice of a client's restaurant to the digital conversation in a way that appeals to today's diner.
Cultivating this «word of mouth 2.0» will both drive traffic to the restaurant's website and importantly, see diners take their seat at your client's table.
Lauren Wilson is digital PR account executive at Impression. Follow her at @wordsoflaurenw.